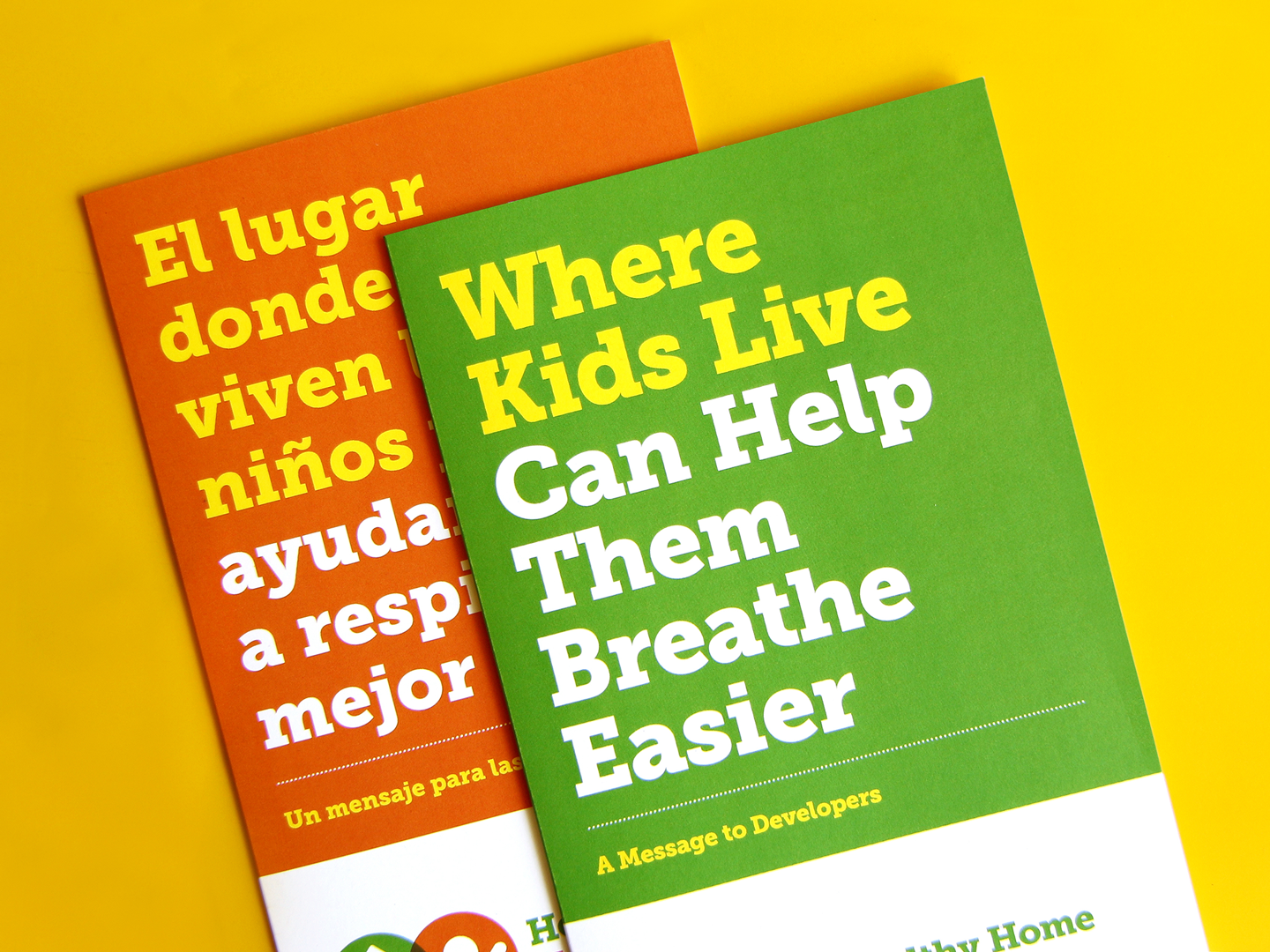 Green housing helps the environment, but it can also improve the health of residents. Healthy Home, Happy Kids is a study to evaluate the effects of living in green affordable housing on children's health, especially kids living with asthma.
The study is being led by Enterprise Community Partners – one of the largest developers of affordable housing in the United States –  in partnership with the National Center for Healthy Housing, Mount Sinai, the University of California and the City of San Francisco.
To help diffuse potential fear and uncertainty around participation in a health study, Worldstudio developed an approachable name and brand. A suite of user-friendly recruitment materials in multiple languages was created to engage affordable housing developers and owners along with volunteer families to participate in the study.