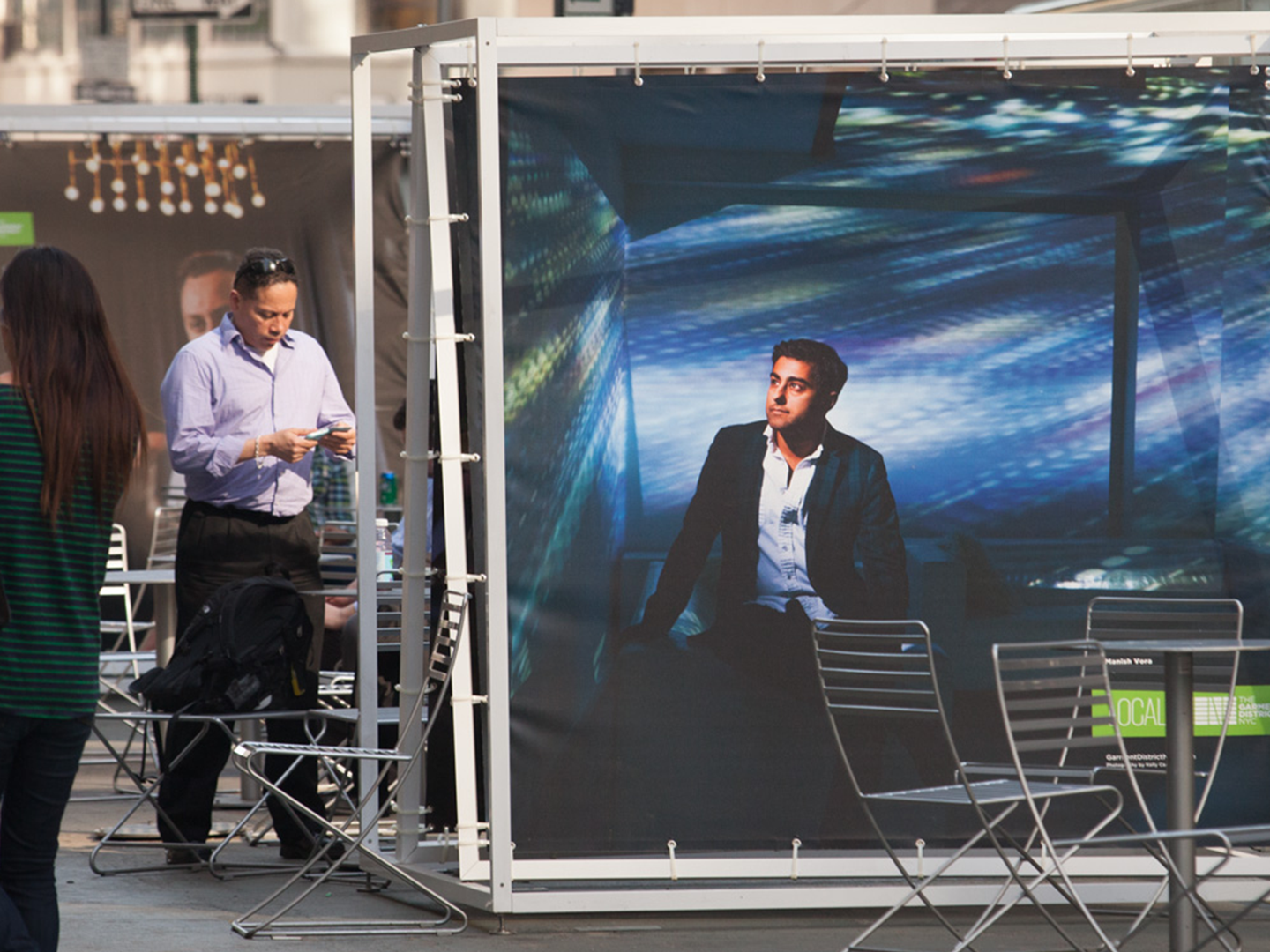 The Garment District, in the heart of mid-town Manhattan, has traditionally been the home of America's fashion industry. As manufacturing has moved overseas the make-up of the district has evolved to be more diverse, attracting a range of creative business, restaurants and upscale hotels.
For an outdoor exhibition, celebrating the businesses that have recently made the Garment District home, Worldstudio commissioned photographer Kelly Campbell to create a series of thirteen portraits of local business owners and employees.
The seven-foot-square portraits were featured on dramatic exhibition frames designed by the noted industrial design firm, Antenna Design. The exhibition was on display along the Broadway Plaza corridor between 36th and 38th Streets in New York from May 4 to June 14, 2015. In addition, the portraits were showcased on the Garment District website and in the 2015 Annual Report.