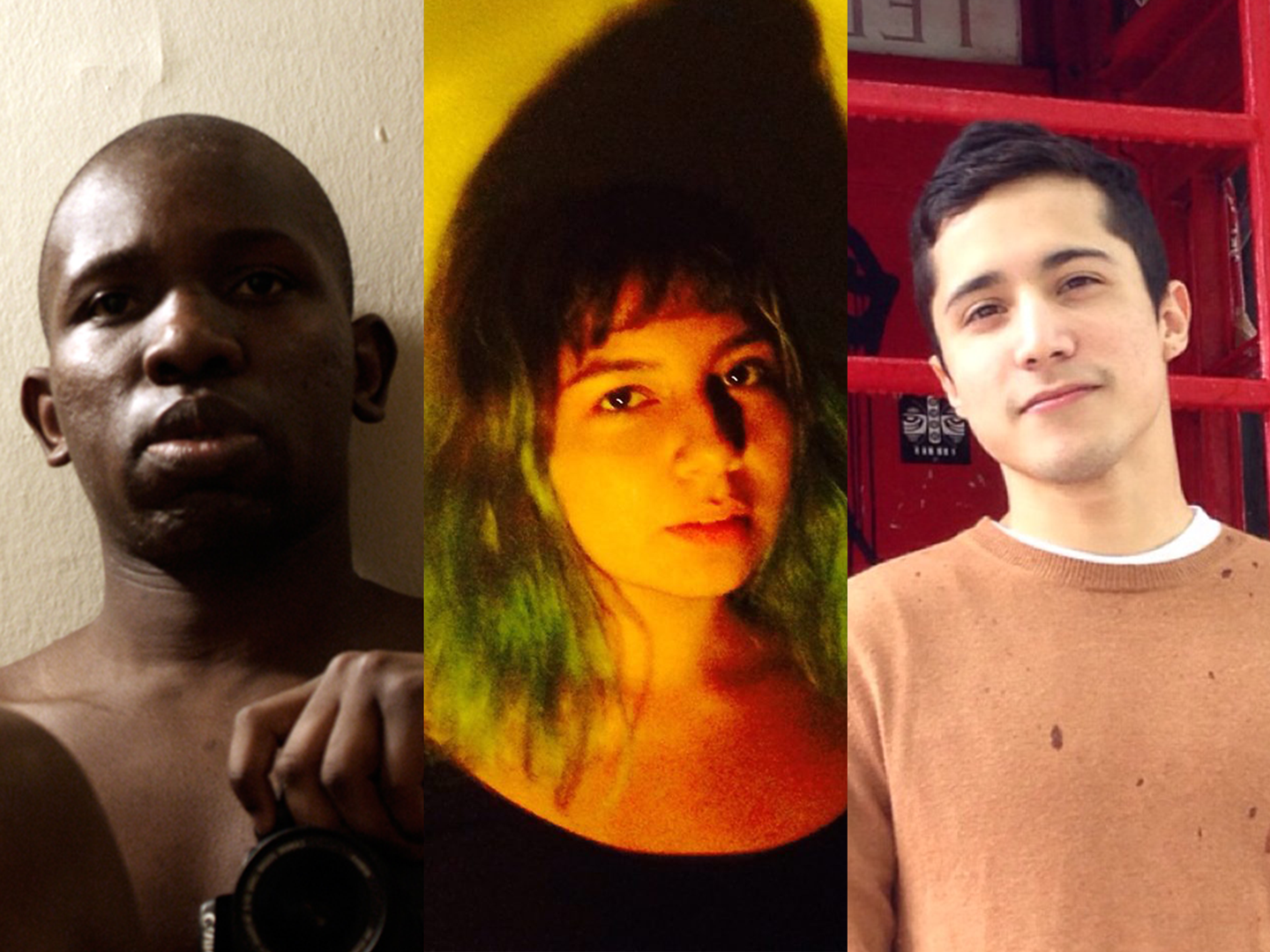 Marking the 20th anniversary of the Worldstudio AIGA Scholarship program, we are thrilled to announce that the newest winners have been chosen for 2015-2016.
Fred Lameck overcame the threat of being bullied to pursue his interest in visual design. He has since leveraged this passion while working with leading LGBT nonprofits in the promotion of human rights. Samantha Espinoza was raised with a deep social consciousness, and now uses her artwork as a vessel for people to voice their pain due to societal inequalities and for the suggestion of possible remedies. Luis Garcia Valencia was stricken with an illness that forced him into extended bed rest, leaving him with no other choice but to drop out of school. During his recuperation, he took to social media to create opportunities for collaboration among other artists. Valencia now seeks to use this platform as a network to create support for gay and minority artists. Fred, Samantha and Luis are three of the over twenty talented students to receive scholarships.
The 2015-2016 Worldstudio AIGA Scholarship jurors met in June 2015 to review over 200 applications from students attending art and design programs at colleges and universities across the country. $51,000 was awarded through 12 scholarships and nine honorable mentions going to an exceptional group of young artists and designers. These awards were disbursed among five categories (graphic design, photography, illustration, interaction design and fine art). This was made possible by the generous support of sponsors including the AIGA DC Continuum Fund Scholarship, The Rebecca Marco Award, The Martha Trevor Award, Coyne Family Foundation, Shutterstock Award and AIGA-Tomoko Miho Fund Scholarship.
The program's primary aims are to increase diversity in the creative professions and to foster an ethic of social and environmental responsibility in the artists, designers and studios of tomorrow. To this end, scholarship recipients were selected not only for their ability and need, but also for their demonstrated commitment to giving back to the larger community through their work.
See select winners highlighted below and learn more about all of this year's recipients through their portfolios and personal essays online.