About us
We build bridges between our collaborators – our social initiative partners or clients – to support the communities they serve.
Established in 1995, Worldstudio is a strategy and communications firm that works in two ways; through the Social initiatives it develops and the Client services it provides.
---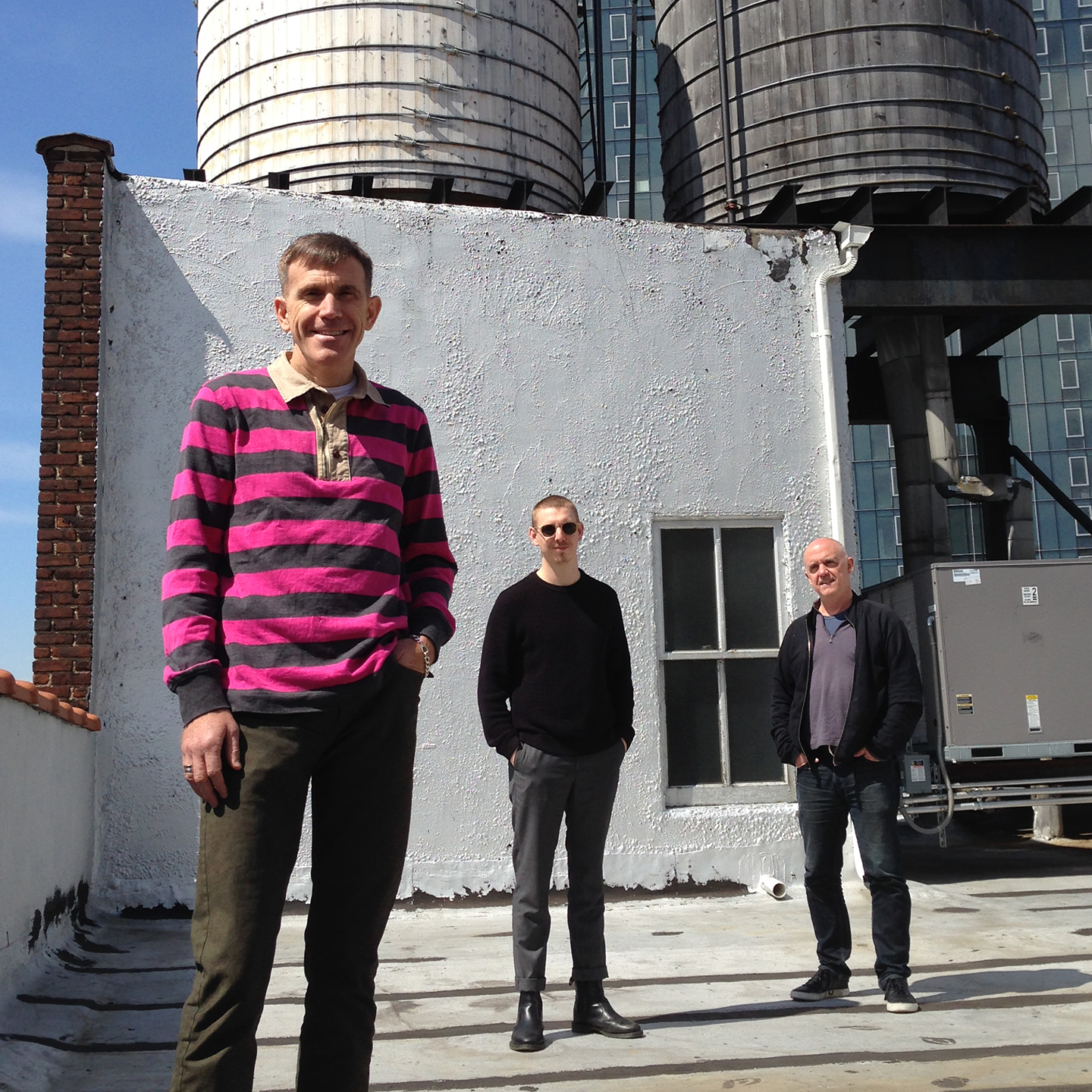 The Worldstudio team: (left to right) principal, Mark Randall, designers, Matthew Goodrich and Tom Koken.

---
About Mark Randall
Mark has been the principal and creative director of Worldstudio for over twenty years. He lectures regularly on social design at colleges and universities across the country and industry conferences, such as AIGA and HOW.
Mark is the co-founder and chair of Impact! Design for Social Change, summer intensives at the School of Visual Arts in New York. He recently joined the faculty at Parsons School of Design as Assistant Professor of Strategic Design and Management, he also serves as the Associate Director of Strategic Design and Management BBA. In addition he has taught at Fordham University in New York and at Hartford University in Connecticut.
Worldstudio's work has won leading industry awards and has been featured in books on design and social change and in publications such as The New York Times, Metropolis, Communication Arts and Eye. Mark and Worldstudio were twice selected for the prestigious "ID Forty," an annual listing of leading innovators in the design industry chosen by ID: The Magazine of International Design.
Mark was included on the Public Interest Design 100 list, representing one-hundred people and teams working at the intersection of design and service. He was also profiled in Fast Company's Generosity series, as one of the "11 Most Generous Designers."
He currently serves on the committee of the Times Square Arts Advisors. Past posts include the national board of AIGA, the professional association for design, and the advisory board for desigNYC.
---
Mark Randall
Worldstudio principal
mrandall@worldstudioinc.com
212 366 1316 x11
Social media
Twitter: @impactdesign and @worldstudio
Facebook: facebook.com/worldstudioinc
Blog: worldstudioinc.com
Worldstudio
1239 Broadway, Penthouse
New York, NY 10001
212 366 1317
Initiative websites
designigniteschange.org
impact.sva.edu